Facharbeit: Hip Hop culture - It's more than "only" music -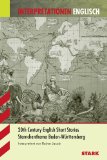 Hip Hop culture

- It's
more than "only" music
-
Course work
Name of pupil:
Name of teacher:
Grade:
Tutor:
Subject:
Date of surrender:
Credits: _________
Mark: _________
[...]
[…]
12/2
[…]
English
[…]
Words: 4130
Table of contents
Theme:
Hip Hop culture
– It's
more than only music
II
1.1
1.2
2.1
2.2
III
Introduction
Main part
Hip Hop
history - general information about
graffiti, break dancing, skateboarding
and
rap
Hip Hop
in America
Hip Hop
in Germany
Two representatives
The hood rapper 'Eminem'
The fun
musicians
'Die Fantastischen Vier' Interpretation of two rap lyrics
Conclusion
Appendix
List of sources Page 2
Page 3 – 15
Page 3 - 6
Page 7 - 8
Page 9 - 10
Page 11 - 12
Page 13 - 15
Page 16
Page 17 – 24
Introduction
Hip Hop
is a definition of life.
Hip Hop is a culture
based on style
and
creativity.
Hip Hop
is a unique communication form with society. That gives
Hip Hop culture
strength, fascination
and
has captivated young people for 20 years.
Moreover
,
Hip Hop
is a youth
culture
within the ghettos
and
that applies today, too. Also the art of graffiti, the battles between DJ's
and
later the competitions between break dancers
and
rappers belong to these power struggles between teenagers.
Baggy pants, urban ghettos, gangster image, graffiti
and
break dancing. These are all images that one associates with
Hip Hop
. These days,
Hip Hop
has become a mainstream phenomenon.
Hip Hop
artists sell millions of records. For instance, the female rapper Lauryn Hill recently received five Grammy awards for her album "The Miseducation of Lauryn Hill".
Only
a few people know, what
Hip Hop
really means, how it originated
and
what it
stands
for.
Hip Hop
is an extremely powerful
and
often underestimated dissident medium. Emerging out of the inner-city ghettos of America's East Coast,
Hip Hop
is the voice of the voiceless,
and
has established itself as the medium of the social outcasts of American society.
After doing my presentation about
Hip Hop
in English, I decided to write my course work about this kind of youth
culture
. I am very interested in it
and
so I have the opportunity to give you
more
information about the scene. It wasn't easy to find the most important facts because it is a huge area with much information. The purpose of this course work is to give you an idea about the roots of
Hip Hop
, as a youth
culture
,
and
to demonstrate the effect
Hip Hop
has on our society.
The
Hip Hop
history – general information about graffiti, break dancing, skateboarding
and
rap
To
understand
the nature
and
purpose of
Hip Hop
it is essentially important to look at its roots, cultural hearth
and
development.
Hip Hop
originated in the late 1970's in the South Bronx, New York City. The context was the ghetto, an urban environment that is characterized by a high amount of crime, run down housing, police brutality, racial discrimination,
and
widespread poverty. Black
and
Latino minorities who continue to suffer from discrimination, social
and
economical disadvantages to this day, predominantly inhabit this area. These conditions worsened throughout the late 1970's as these urban conurbations started to mutate into super cities. The first rap-record was released by the Sugarhill Gang in 1979. Up to this moment rap could
only
be played from DJ's cassettes or from live-records. So rap brought the first financial success
and
showed an interest in the new
music
for record industry.
Old School was the first phase in
rap-music
history from 1979 to 1984. The most famous representatives were also the people who developed the manifestations from rap
and Hip Hop
. Important representatives are
Grandmaster
Flash & The Furious Five, Beasy Bee, Africa Bambaataa, Jazzy Five, Soul Sonic Force
and more
.
In 1983 there originated a new
Hip Hop
generation, New School. Then the first digital samplers came on to the market. As a result,
rap-music
sounded
more
real,
more
natural
and
became
more
complex. The New School is a phenomenon from the East Coast
and
shaped by New York. Rappers like 2Pac, Snoop Dogg, Def Jam, Run DMC, Public Enemy
and
LL Cool J belong to this generation.
The
Hip Hop
history on the West coast began 1980. The West coast-rap became public because of the texts from the violent
Hip Hop
fashion. At the end of the 1980's new forms originated: Political
Hip Hop
(e.g. Public Enemy), Gangsta Rap (e.g. 2Pac)
and
G-Funk (e.g. Warren G.).
Rap is rooted in Western African
music and
in the Caribbean tradition of storytelling. To
understand
the history of rap, you need to know two things:
1. Rap speaks in rhyme to the rhythm of a beat.
2.
Hip Hop is a culture
, a way of life for a society of people who identify, love
and
cherish rap, break dancing, Djing
and
graffiti.
The DJ (disc jockey) develops the sound collages through a so-called sampling technique. This technique uses phrases, sounds of other artists, political speeches or the environmental sounds like gunshots, police sirens
and
helicopters. They are mounted onto a steady beat that is generated by a drum machine. The atmosphere of the ghetto becomes alive. In addition to that, bridges are built on the traditions of jazz
and
other forms of
music
that have a strong black influence. Two people were given credit for the development of this style
and
the scratching
and
mixing of two different records into one: DJ Kool Herc
and
Joseph
Sandler
, also known as
Grandmaster
Flash in the late 1970's. The most important part of rap is "rapping" because fans want to hear the lyrics.
The vocalist or MC (master of ceremony) records his rhymes onto the track. His lyrics are often political messages
and
experiences taken from everyday life in the ghetto. They are outcries against injustice or very emotional, personal topics- mostly telling the story of personal struggle in the ghetto. Rap lyrics literally address problems that exist in the ghetto like AIDS, drugs, police violence, a rotten education system etc. An excellent lyricist is able to achieve a high quality in his lyrics. What makes good lyrics is if they transcend the everyday situation that blacks live in
and
offer new solutions
and hop
e. Today rap is one of the most potent
and
successful
musical
forms of the 20th century.
The visual component of
Hip Hop
, graffiti, is an artistic expression. At the end of the 1960's young people from New York had the idea of leaving their names on public surfaces. At the beginning of the 1980's graffiti appeared in Berlin for the first time. Graffiti finds itself on the thin edge of legality- some consider it art
and
others to be simply a destruction of private
and
government property. Also today the opinion of public is that graffiti is
only
scribble
and
motivated by
vandalism
. But sprayers see their work as a creative-artistic act,
furthermore
, they want to have the recognition on the scene
and
respect. Consequently, illegality became a source of motivation
and
inspiration. All in all, graffiti is an artistic means of expression which neither leaves nobody cold nor makes people nervous, it pleases
and
intrigues.
Break dancing, a radical form of dance that consists of highly acrobatic movements, has been a major element of the
Hip Hop culture
. It started in New York City in the mid 1970's
and
became very commercialized during the 1980's. Break dancing spread from the Bronx in New York City to the streets of Los Angeles. Gangs needed a means to battle against each other at dance clubs so they could see who had the better dance moves. There are various battles where crews take on each other to win the applause from the public. When break dancing first started, there weren't any of the crazy moves you find today. This break dance style was like the "moonwalk" which was popularized by James Brown, not by Michael Jackson. Break dancing is called break dancing not because the dancers look like they might break a bone, but because they dance to a type of
music
called break beat. Another part of break dancing is "popping". Popping is taken mostly from the ancient art of pantomime such, as you are a robot or move in slow motion. Break-dancers are also called B-Boys or B-Girls.
Skating is a differentiated kind of sport in combination with an urban life-style. The first skateboards appeared at the end of the 1950's in California. At the beginning of the 1980's skateboarding became popular in Germany. The driving figure here was Titus Dittmann from Münster, who brought the sport
and
the associated material to Germany
and
made it popular. Skating is a sport art
and
the main point is the control you have over your body
and
the skilful use of the board. Achievement is also important in the scene. Creativity
and
aesthetics in movement are main criteria. Skating becomes a daily task & challenge. The cultural synthesis from preparation to performance, requirement for creativity
and
the motivation for annexation of urban areas constitutes the special attraction of this scene.
Hip Hop
in Germany
The existence of
Hip Hop
in Germany, which has thrived in an independent multifarious way, has happened over a long period of development.
Pop-culture
as well obviously needs time to strike its own roots. In the 1980's the world-wide break dance wave "sloshed" also over to Germany. Films like "Wildstyle"
and
"Beatstreet" brought
Hip Hop culture
into German cinemas
and
made break dancing
and
graffiti popular. This trend was relatively fast again forgotten, however a firm scene was left, in which above all migrants could feel "at home". Since this time
Hip Hop
parties (so-called Jams) have regularly taken place, where they rap (originally in the English language, however now it is mainly in German). In the early years from 1982 till 1989 there wasn't any information about
Hip Hop
in Germany, apart from the first
Hip Hop
movies
and
the American rap disks. The
Hip Hop
s had to develop
and
pick up each technique on their own. Intrigued by the beat
and
the myths of the metropolitan jungle of New York the European kids particularly singled out break dancing
and
graffiti. Too new was the sound
and
too foreign the technique of Black
pop-culture
. The second
Hip Hop
wave as of 1986 resulted in the first Do-It-Yourself-experiment with its own rhymes
and
songs. At the beginning of the 1990's the first German-speaking raps appeared on record. The crew Fresh Familee from Ratingen belongs to the first commercially successful German
Hip Hop
volume
and
they published the first German-language
Hip Hop
on LP at the beginning of the 1990's. Thereafter, the successes of the Fantastischen Vier have followed in the German Charts, who at first encountered refusal, because there was no scene background in the lyrics of the crew from Stuttgart. However, the Fantastischen Vier are the ones who made the German rap
music
popular with their
music
. As a consequence scene sizes such as Cora E. or Advanced Chemistrie have also had some commercial success in Germany. Since the mid 1990's
more and more Hip Hop
acts have managed it into the heavy rotation of the
music
transmitters MTV
and
VIVA, whereby the scene enjoys
more and more
popularity from young people.
Over the last, the mega success of "Die da" the Fantastischen Vier became the Sugarhill Gang of the German
Hip Hop
scene. They show that this new
music
trend can work in the German language as well. Up
and
coming
bands
like Fettes Brot can transform their drafts with self-ironical crankiness. Particularly the Hamburg-scenery with crews
and
rappers like Absolute Beginner or Ferris MC has developed an iridescent variety, which presses ahead with the creative contests. On its long way from the New Yorker suburbs to a
more
universal
music
style the German language has given a decisive kick to the
pop-music
of the 21st century.
The hood rapper 'Eminem'
17.10.1972 Marshall Bruce Mathers III was born in a suburb of Kansas City. He grew up with his lone mother
and
because of many relocations Marshall did not make many friends. As a result he applied himself to rap
music
at the age of ten. In 1985 his family found a longer home in a trailer park in Detroit. At the age of 14 he began to rhyme as Manix respectively M&M in a cellar of a friend. Freestyle battles at the assembly hall or in the schoolyard became his daily routine. Later he chucked in school
and
survived in badly paid jobs as a warehouse worker. But the real passions of his life were the local rhyme contests. In spite of the white colour of his skin he gained respect as Eminem in the
Hip Hop
scene of Detroit. After the uncountable freestyle fights in Detroit, Eminem associated himself with the New Jack-Crew in 1994 but then he changed to Soul Intent who published his first Single 1995. Because the guest rapper Proof fell for Eminem they found the clique D-12. Four
more
members came across D-12, which isn't strictly a
band
but a loose collective which supports each other. After the birth of daughter Hailie on 25th December in 1995, the young father was forced to earn money to gain some economic stability for his passion for rap. 1996 he finally is allowed to record a few tapes in a friend's studio. Still nobody showed much
more
interest. However, the adamant endurance of the
Hip Hop
freak opened the door to a radio station for him that takes one song in their program. The broadcast is transmitted across the state
and
solidifies Eminems reputation as talented mass controller. In 1996 Eminem provided a good performance at MC battles of the rap-Olympics. After the successful event his manager Paul Rosenberg presses the present talent scouts of the Interscope label his demo into the
hand
. Parallel to it Web Entertainment throws the demo as "Slim the Shady" - EP on the regional market. He raps himself here formally the grind of soul
and
shows first signs of his current hoodlum status. A few weeks later the producer legend Dr. Dre is so impressed with him that he tries to lure the white insanity-MC in his studio. Chemistry between both tunes immediately
and
soon thereafter new Songs develop for Eminems actual debut. Dr. Dre takes him even as the first white one for his Aftermath label under contract. The foundation stone for Ems world career is put. Three-quarters a year later the Eminem fever inundates the whole globe unheated from his video "My name is...". The skilful self-production of the civil rebel with mental abysses drives the "Slim Shady" album to four million sold units. In the autumn 1999 the marriage with long-term girlfriend Kim followed. In July his wife Kim Scott Mathers survived an attempted suicide
and
files for divorce in August. Eminem promises Kim
and
daughter Hailie Jade Scott financial support
and
the couple approached itself again.
"The Slim Shady", "Stan"
and
"The Way I to" becomes a box-office hit
and
he got a lot of Grammies
and
MTV Awards. After a successful world tour, which leads him with stage power saw also to Germany, "The Eminem show"
stands
in the
shops
in May 2002. In a time, in which most artists must accept losses with the sales figures, everything that touches Eminem, forms the exception of the rule. Even on the cinema canvas the rapper made a very good figure.
Is he America's nightmare or simply a very good rapper? Probably most judgements over Eminem apply somehow. With videos of fully black humour
and
instigating death impact texts he consciously shocks from the outset the strict US public. He slips into different roles in order to reflect the false double morals of America. The fun
musicians
'Die Fantastischen Vier'
1988 it makes 'plop'
and
the Terminal Team from Stuttgart goes into action. 1989 the debut performance follows under the name "Die Fantastischen Vier" - thus the first German-speaking
Hip Hop
act is born
and
brings a little fresh wind into the otherwise quite boring
music land
scape. 1991 the boys pull the interest of a Sony A&Rs who invented the boys promptly to Frankfurt into the main office. The single "Hausmeister Thomas D"
and
the album "Jetzt geht's Ab" come out which are played both rather for amusing in the radio. The four rightly became correctly famous with their chart breaker "Die da!?!" from the album 1992 "Vier Gewinnt". The hit, one-dimensional like a schoolyard joke, opens the entrance to the mass media. "Die Vierte Dimension" becomes the necessary metamorphosis - away from the BRAVO favourites to the recognized
Hip Hop
act with thoughtful
and
sophisticated texts. Fans
and
critics are rather confused, too surprising
and
bulkily the new F4-way takes place. S.M.U.D.O., Deejot Hausmarke, Thomas D
and And
.Ypsilon however cannot be confused by the protest shouting. Until today they draw through their uncompromising style. Beneath all German
hip-hop
s they belong to the few, who have developed their own unmistakable profile. 1997 Thomas D ensures with his album "Solo" for attention, a half year later Hausmarke follows with the debut "Weltweit". But also other projects like the construction of their own studios or the establishment of their label
FourMusic
keep the four from common work. With
FourMusic
the Fantas leverage other artists, additionally, for example Gentleman, Max Herre or Clueso. In April 1999 the single "Mfg"
and
then finally also a new studio album with the title "4: 99" appeared. After a successful tour, their film "Was Geht" came out in 2001. As the first German
Hip Hop
act the Fantastischen Vier got the honour to record an unplugged session for MTV. The album that went with it reached gold status (over 150.000 sold units). The year 2001 is located again completely in the indication of the solo sport: Thomas D. returns as Reflektor Falke. By the way the album is produced by
And
.Ypsilon,
and
Deejot mutates with partner Thomilla to the House project Turntablerocker. 2003 the four decide to get to know each other again by a tour
and
the new album "Vier" appears 2004.
Interpretation of rap lyrics
Eminem – "Stan" - 2000
Eminem has a reputation for his profound texts
and
therefore he is very esteemed. Especially with this rap song he had great success. The song is very sad
and
stirring because of the suicide as theme.
It consists of 4 verses, whereby all four are formulated as letters. The first three letters are for Eminem (Slim) from his fan Stan
and
the last is the answer from Eminem. After each verse the chorus follows
and
is sung by Dido.
In the first letter Stan stresses that he is Eminems biggest fan because he collects all things from him
and
knows every single detail of his life.
In the following letter he focuses on the bad childhood they have in common. Because of their commonalities Stan can identify himself with Eminems lyrics. That's why he wants to be like Slim
and
wishes to be together with his idol. However he is not
only
a fan, he deifies
and
emulates him. For instance he tattooed Eminem's name on his chest
and
in his last letter he says that he loves him. He also talks about the depressions he has
and
that he cuts himself. It becomes obvious that he needs aid to clean up his act. At the beginning he is sad because Slim didn't answered him but that increased to disappointment
and
finally he feels left in the pass.
The last letter from Stan shows his madness
and
freakiness. He lost the faith in his idol
and
therefore he wants to commit suicide
and
kill his pregnant girlfriend, as well. Stan
hoped
for help by Eminem
and
makes Slim responsible for his suicide. Before he drives down the bridge with his car he records a cassette for Slim. He
hopes
that Eminem has a guilty conscience about losing his biggest fan.
Verse four is the answer from Eminem to all letters from Stan. First he apologizes to Stan
and
says that he is worried about his fan. He applies to his letters
and
tries to give him advices for a better life, for the reason that he fears for Stan's life. He did not listen to the cassette but Eminem red about Stan's story in the newspaper although he did not know that it was Stan. When he saw his name in the newspaper he was shocked but it was too late.
The chorus from Dido intensify Stan's situation. Eminem was the
only
ray of
hope
in his life
and
his picture gives him strength to live this bad life. With Eminem he looses his shirt, too.
I like this lyric very much because it is a detailed story
and
seems to be realistic. One can empathize into this situation well. Eminem wrote this song because he gets a lot of post from crazy hardcore-fans
moreover
it should be a message to his critics, too because "Stan" shows his true colours.
Die Fantastischen Vier – "Sie ist weg" – 1995
First
and
foremost the Fantastischen Vier want to play with the German language. However some
music
critics said that the texts haven't got content. With their single "Sie ist weg" one could not speak of missing content any longer: here everybody who really felt in love before could feel with the song. The boys sing critical songs, which are meant to make you think, but their texts are not hard
and
blunt, as usual in the
Hip Hop
scene.
The lyrics give the impression that there are two friends who conduct a dialogue about love. The story is taken from real life
and
most of us can put ourselves in their positions. One of them was left by his girlfriend. Now he feels lonely, sad
and
later on he is angry because he reacted too late. His friend tried to point out his mistakes to change his situation however the eyes of love were blind. It seems to be the love with a capital L because he is devastated
and
does not knew such bad feelings before. His friend wants to stick him to the facts
and
to open his eyes nevertheless he is melancholy. He cannot make the best of his new situation as single
and
that's why he feels grim every single day.
The everyday theme of the song shows that Love
and
underst
and
ing are seldom found together. To consider the result of this rap song I would say the main point is that life goes on even in a bad situation. In addition I think it is necessary to make mistakes, in love as well, to learn from them.
Conclusion
Hip Hop
has turn out to be very popular as never before
and not only
because of its beats
and
rhymes. Today
Hip Hop
has become a cult
and
continues to make progress by the variety of
music
. However,
Hip Hop is more than
just rap
music
.
Hip Hop
combines the five elements of rap, Djing, break dance, graffiti
and
skateboarding under one roof. The aim of all of them is to develop something artistically, to (re-)present themselves
and
last but not least to realize yourselves. Therefore,
Hip Hop
reflects a holistic sensation of life.
Nevertheless, there is a whole set of unwritten laws, principles
and
behaviour
standards
in the
Hip Hop
scene (as there are also in many other youth scenes). It is important to be "real"
and
not to operate
Hip Hop
from bare attitude. Rap texts have to be comprehensible
and
consistent in themselves, in order to be accepted by the scene. The most important of all is the activity of a scene member. Passive consumption of offers is not sufficient to be established successfully in the scene.
But
Hip Hop
can be very different too, as you can see in the lyrics. In the USA
Hip Hop culture
developed from the ghettos, where the young people lived. They created graffiti, break dancing, rap
and
Djing as new styles, which responded directly to the conditions in which they lived. In Germany the situation was different.
Hip Hop
didn't develop here from a social situation, to which young people react because they could not find a place otherwise in society.
Hip Hop
came to Germany exactly as it had to other countries of this world: as a finished
and
developed export item.
Hip Hop
had already celebrated its tenth birthday, by the time the first young people in Cologne, Berlin or Hamburg had found out anything at all about rap or graffiti. However,
Hip Hop
has become a cult today.
Appendix Rap lyrics
Eminem – "Stan"
CHORUS:My tea's gone cold, I'm wondering why I got out of bed at allthe morning rain clouds up my window
and
I can't see at
allAnd
even if I could it'd all be grey, but your picture on my wallit reminds me that it's not so bad, it's not so badMy tea's gone cold, I'm wondering why I got out of bed at allthe morning rain clouds up my window
and
I can't see at
allAnd
even if I could it'd all be grey, but your picture on my wallit reminds me that it's not so bad, it's not so badVERSE 1:Dear Slim, I wrote you but you still ain't callin'I left my cell, my pager,
and
my home phone at the bottomI sent two letters back in autumnYou must not have got 'emIt probably was a problem at the post office or somethin'Sometimes I scribble addresses too sloppy when I jot 'emBut anyways, fuck it, what's been up man, how's your daughter?My girlfriend's pregnant too, I'm out to be a fatherIf I have a daughter, guess what I'm-a call her? I'm-a name her Bonnie.I read about your uncle Ronnie too, I'm sorryI had a friend kill himself over some bitch who didn't want him.I know you probably hear this everyday, but I'm your biggest fan.I even got the underground shit that you did with ScamZ.I got a room full of your posters
and
your pictures, man.I like the shit you did with Ruckus too, that shit was fat.Anyways, I
hope
you get this man, hit me back, just to chatTruly yours, your biggest fan, this is Stan.CHORUSVERSE 2:Dear Slim, you still ain't called or wrote, I
hope
you have the chance.I ain't mad, I just think it's fucked up you don't answer fans.If you didn't want to talk to me outside your concert You didn't have to but you could have signed an autograph for Matthew.That's my little brother, man. He's
only
6 years old.We waited in the blistering cold for you for 4 hours
and
ya just said no.That's pretty shitty man, you're like his fuckin' idolHe wants to be just like you man, he likes you
more than
I do.I ain't that mad, but I just don't like bein' lied to.Remember when we met in Denver, you said if I write youYou would write back. See, I'm just like you in a way.I never knew my father neither. He used to always cheat on my mom
and
beat her.I can relate to what you're sayin' in your songs.So when I have a shitty day, I drift away
and
put 'em on.Cause I don't really got shit else, so that shit helps when I'm depressed.I even got a tattoo with your name across the chest.Sometimes I even cut myself to see how much it bleeds.It's like adrenaline. The Pain is such a sudden rush for me.See, everything you say is real,
and
I respect you 'cause you tell it.My girlfriend's jealous 'cause I talk about you 24/7.But she don't know you like I know you, Slim, no one does.She don't know what it was like for people like us growing up.You've gotta call me man. I'll be the biggest fan you'll ever lose.Sincerely yours, Stan. PS: We should be together too.CHORUS VERSE 3:Dear Mr. "I'm too good to call or write my fans"This'll be the last package I ever send your ass.It's been six months
and
still no word. I don't deserve it?I know you got my last two letters, I wrote the addresses on 'em perfect.So this is my cassette I'm sending you. I
hope
you hear it.I'm in the car right now. I'm doing 90 on the freeway.Hey Slim, "I drank a fifth of vodka, ya dare me to drive?"You know that song by Phil Collins from "The Air In The Night"?About that guy who could have saved that other guy from drowning?But didn't? Then Phil saw it all then at his show he found him?That's kinda how this is. You could have rescued me from drowning.Now it's too late. I'm on a
thousand
downers now, I'm drowsy.
And
all I wanted was a lousy letter or a call.I
hope
you know I ripped all o' your pictures off the wall.I love you Slim, we could have been together. Think about it.You ruined it now, I
hope
you can't sleep
and
you dream about it.
And
when you dream, I
hope
you can't sleep
and
you scream about it.I
hope
your conscious eats at you
and
you can't breathe without me.See Slim, shut up bitch, I'm trying to talkHey Slim, that's my girlfriend screaming in the trunk.But I didn't slit her throat, I just tied her up, see I ain't like you.'Cause if she suffocates, she'll suffer
more
,
and
then she'll die too.Well, gotta go, I'm almost at the bridge now.Oh shit, I forgot, how am I supposed to send this shit outVERSE 4:Dear Stan, I meant to write you sooner, but I've just been busy.You said your girlfriend's pregnant now, how far along is she?Look, I'm really flattered you would call your daughter that.
And
here's an autograph for your brother: I wrote it on your Starter cap.I'm sorry I didn't see you at the show, I must have missed you.Don't think I did that shit intentionally, just to diss you.
And
what's this shit you said about you like to cut your wrists too?I say that shit just clownin' dawg, c'mon, how fucked up is you?You got some issues, Stan, I think you need some counselin'To help your ass from bouncin' off the walls when you get down some.
And
what's this shit about us meant to be together?That type of shit'll make me not want us to meet each other.I really think you
and
your girlfriend need each other.Or maybe you just need to treat her better.I
hope
you get to read this letter.I just
hope
it reaches you in time.Before you hurt yourself, I think that you'd be doin' just fineIf you'd relax a little. I'm glad that I inspire you, but StanWhy are you so mad? Try to
understand
that I do want you as a fan.I just don't want you to do some crazy shit.I seen this one shit on the news a couple weeks ago that made me sick.Some dude was drunk
and
drove his car over a
bridgeAnd
had his girlfriend in the trunk
and
she was pregnant with his
kidAnd
in the car they found a tape but it didn't say who it was toCome to think about it...his name was...it was you. DAMN!
Die Fantastischen Vier – "Sie ist weg"
hey heute ist wieder einer der verdammten tagedie ich kaum ertrage und mich ständig selber fragewarum mich all diese gefühle plagen die ich nichtkannte oder nur vom hörensagen denn bisher rannte ich durch meine welt und war der königdoch alles was mir gefällt ist mir jetzt zu wenigalles was mich kickte von dem ich nie genug kriegtelass ich lieber sein denn ich fühl mich alleindu fühlst dich nicht nur allein mann du bist esdrum las das gejammer sein denn so ist esnun mal auf dieser welt auch wenns dir nicht gefälltschaust du deinen eigenen film und bist dein eigener heldja mann irgendwie hast du ja recht und trotzdem gehts mir schlechtecht beschissen denn ich möchte mal wissenwelcher film auf dieser welt einen oskar erhältin dem die weibliche hauptrolle fehltdenn sie ist wegund ich bin wieder allein alleinsie ist wegdavor wars schöner allein zu seinich raff es nicht ab was ist daran schlimmdas ich jetzt nicht mehr der man für sie binda sitz ich und kack mich zu und beginnzu denken das ich keine
andere
finddie eine ist weg na undwar sie für dich nicht nur mittel zum zweck und grundsich hinter ihr zu verstecken
andere
abzuchecken war tabuund jetzt kommst duhm wie gesagt es ist krass dass ich dachte ich verpasswas wenn ich die finger von den
andern
lasswas ich machte denn ich dachte diesen spassgibst du dir wenn du die eine nicht mehr hast und jetzt wasjetzt ist sie weg und ich versteck mich kläglichhab keine lust auf
andere
also leck michsie ist wegund ich bin wieder allein alleinsie ist wegdavor wars schöner allein zu seinich erinner mich wir waren beide verdammt cooldoch innerlich raffte ich spinner ich nulldenn wann immer ich dachte ich tu alles fur siewar was immer ich machte für mich irgendwiemit dieser philosophie fuhr ich
einwandfreisorgenfrei
an ihr vorbeischätze bin ein bischen hochgeflogen ungelogenund hab sie dabei mit mir selbst betrogenkluge worte was hinterher weis man immer mehrdoch so sehr ich mich auch dagegen wehrbleibt es schwer aber wahrich bin leer denn sie ist nicht da klarjaja wunderbar tolle rede mann hört ich dich nicht mal sagen dich lässt jede ranund jetzt schau dich an wo bist du hingekommenich sags dir sie ist weg und hat mich mitgenommenjetzt ist sie wegund ich bin wieder allein alleinsie ist wegdavor wars schöner allein zu sein
Hip Hop
ist nicht nur die reine Kunst des Sprechgesangs, sondern auch ein kultureller Komplex, der Aussenstehende immer wieder sprachlos macht. [...]
Hip Hop
hat die Art und Weise, wie Musik gemacht wird, völlig verändert und den Lebensstil einer ganzen Generation von Jugendlichen –
beinahe weltweit - geprägt.
Hip Hop
hat nicht nur Wesentliches zum Boom des Musikgeschäfts beigetragen, sondern auch eine ganze Modeindustrie hervorgebracht.
Mit
Hip Hop
haben die Afroamerikaner zum erstenmal einen eigenständigen kulturellen Ausdruck gefunden und diesen
auch noch selber vermarktet.1
List of sources:
Books
Buhmann, Heide (Haeseler, Hanspeter):
Hip Hop
XXL. Rockbuch Verlag, Schlüchtern 2001.
Dufresne, David: Rap Revolution. Atlantis Musikbuch-Verlag (
Band
8360), Zürich 1997, page 269.
Ertl, Franz: Rap-Funk-Soul. Wilhelm Herbst Verlag, Köln April 1992
Verlan, Sascha (Loh, Hannes): 20 Jahre
Hip Hop in Deutschland
. Hannibal Verlag, Höfen 2000.
Verlan, Sascha (Loh, Hannes):
Hip Hop
Sprechgesang: Raplyriker und Reimkrieger. Verlag an der Ruhr, Mülheim 2000, page 25-27.
Internet
www.jugendszenen.com
www.eminem.com
www.eminemworld.net
www.diefantastischenvier.de
www.diefantastischen4.de
www.laut.de/wortlaut/artists/f/fantastischen_vier/biographie/index.htm
www.laut.de/wortlaut/artists/e/eminem/biographie/index.htm
www.detlev-mahnert.de/
hiphop
buch.html
www.baldauf-stefanie.de/Artikel/2004/
HipHop
Held.htm
www.lemvista.de/index.cgi?site=details&id=30194
www.lemvista.de/index.cgi?site=details&id=240
Pictures
www.kindernetz.de/thema/
hiphop
/pics/breakdance2.jpg
www.ravenmedium.com/Skateboarding.jpg
www.sachsreport.com/
top%20ten%20hip%20hop
%20books.jpg
www.eyeambic.com/pics/mo_bee1.jpg
www.aoqz76.dsl.pipex.com/Web%20Page%20Components/Wallpaper/
Music
/Eminem.jpg
www.gemeinsam-fuer-afrika.de/bilder/konzert/f42.jpg
www.brew.net/~sthomps/html/graffiti.html
www.leisurefitness.fitdv.com/new/articles/images/0503/skateboarding.jpg
www.students.wharton.upenn.edu/~omarv/breakdancing/07%20010.jpg
www.geocities.com/h9hk/images/
Hip_hop
_Graffiti.jpg
Selbstständigkeitserklärung
Ich versichere hiermit, dass ich diese Arbeit selbstständig angefertigt und keine
anderen
als die von mir angegebenen Quellen und Hilfsmittel verwendet habe. Die den benutzten Werken wörtlich oder inhaltlich entnommenen Stellen sind als solche gekennzeichnet.
_______________ ________________________
Datum Unterschrift
Entnommen aus www.lemvista.de/index.cgi?site=details&id=240
Entnommen aus www.lemvista.de/index.cgi?site=details&id=30194
1 quotation from www.detlev-mahnert.de/
hiphop
buch.html
- 1 -
Inhalt
Inhalt der Facharbeit im Fach Englisch mit dem Titel "Hip Hop culture - It's more than "only" music -":

- Einleitung (Ziel der Arbeit)
- Hip Hop history - general information about
graffiti, break dancing, skateboarding and rap
- Hip Hop in America & Germany
- Two representatives
The hood rapper 'Eminem'
The fun musicians 'Die Fantastischen Vier'
- Interpretation of two rap lyrics
- Conclusion
( und Abbildungen, auf Englisch!) (5855 Wörter)
Hochgeladen
von unbekannt
1 weitere Dokumente zum Thema "Reviews and Presentations"

254 Diskussionen zum Thema im Forum
Wenn du dieses Dokument verwendest, zitiere es bitte als: "Hip Hop culture - It's more than "only" music -", https://e-hausaufgaben.de/Facharbeiten/D168-Hip-Hop-culture-its-more-than-only-music-Musikfacharbeit.php, Abgerufen 26.06.2022 03:14 Uhr

Es handelt sich hier um einen fremden, nutzergenerierten Inhalt für den keine Haftung übernommen wird.