Referat: Los Angeles : presentation about history and facts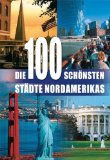 Los Angeles
History:
- founded in 1781
- got name from the church "El pueblo de Nuestra Senora, la Reina de los Angeles de
Porciuncla"
- many people came to
L.A.
in 1876 -> Southern Pacific Railway were completed
in 1885-> Santa Fe Railway were comleted
-> so many people from the USA can easy go there
- in 1892 petroleum were found and film industry change from Chicago to
L.A.
-> a wave of immigrants were again
- in 1913 "Owens-aqueduct" were built, because in L.A. lived many people and they
needed all drinking water
- a problem were the more and more social, also partly racist motivated, violent riots
- but crime rate in
L.A.
is not higher than in other American cities
-> a reason are the protection precautions
Facts:
- area: 1200 sq.km (for that reason is
L.A.
one of the biggest city in the world)
- 15 million inhabitants, of it 3,5 million inhabitants in the downtown
- in L.A. live different races
biggest group are the Hispanics(40%)
behind white(35%)
then black(15%)
asian(10%)
- in the biggest city of California is a very high smog situation, because
high atmospheric pressure
in the east are mountains
so there is no exchange of the atmosphere
the result is the smogsituation
- also many earthquakes are there, last big one in 1994, it was called "Northridge-
earthquake"
for that reason important Highways were destroyed
but in the Downtown are earthquake safed houses
- most popular street: "Sunset Boulevard"(39 km long)
start in the Downtown
through Hollywood (from Westhollywood the street is also named "Sunset Strip")
then the street leads to Beverly Hills and Bel Air before
it end at the famous Highway no.1 at the Pacific Coast
- highest Skyscraper is the Interstate Bank with 257m
- famous sights are: Walk of Fame, Chinese Theatre at the Hollywood Boulevard
- ca. 1 carhour southern from L.A. is the Disneyland, it was founded in 1958
- in the west of L.A. is Beverly Hills and Bel Air
-> the 2 parts of L.A. are popular residance of the High Society
Inhalt
Referat in Stickpunkten über die Stadt Los Angeles in Kalifornien, USA auf Englisch. (363 Wörter)
Hochgeladen
von unbekannt
8 weitere Dokumente zum Thema "USA - Städte"

373 Diskussionen zum Thema im Forum
Wenn du dieses Dokument verwendest, zitiere es bitte als: "Los Angeles : presentation about history and facts", https://e-hausaufgaben.de/Referate/D3490-Los-Angeles-Megametropole-in-Kalifornien-Referat.php, Abgerufen 03.12.2023 21:34 Uhr

Es handelt sich hier um einen fremden, nutzergenerierten Inhalt für den keine Haftung übernommen wird.