Buddy Holly in connection to the "American Dream"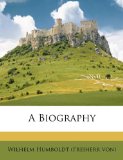 My project: Buddy Holly and the American Dream:

When I was seventeen, my best friend gave me a ticket to a musical from
Buddy Holly
in Hamburg as a birthday present. I was really happy because I like this kind of music.
When our English teacher told us that we have to write a project about an
American
person, for whom the
American Dream
came true or was not realized, I decided to write about
Holly
, because I wanted to find out in which relation
Holly
stood to the
American Dream
.
At first I want to show you some important facts of his life so that you can get an own opinion of the great musician then. I want to show you, what the
American Dream
is about and last I try to explain in which
connection Buddy Holly
stands to the
American Dream
.
Biography
Charles Hardin
Holly
was born in Lubbuck, Texas on September 7th, 1936. The "e" in
Holly's
name was dropped due to a spelling error on his first recording contract. Excited, and not wanting to jeopardize his contract, he simple signed his name as
Buddy Holly
.
He demonstrated his love for music early in life. As a child, he learned to play the violin and the piano. However, he soon discovered a preference for the guitar.
Holly's
parents, Laurence and Ella Holley, continously supported the young artist in his musical ventures. By age of 13,
Holly
and his friend Bob Montgomery were playing a kind of music they called "Western Bop" as well as mainstream country songs which they performed at local clubs.
Holly's
first opportunity in the music industry came when a scout from Decca Records saw the duo opening a local rock show for Bill Haley and the Comets. Decca signed
Holly
, alone, to produce a few singles. Afterwards, however, Decca decided
Holly
was not quiete ready yet, and they advised him to return to Lubbock and keep working on his music.
Holly
followed the advice, and with the help of some friends formed his own band , "The Crickets".
Buddy Holly
was the groups guitarist and vocalist, Jerry Allison on drums, Niki Sullivan on guitar and Joe Maudlin on Bass. Much of the bands music was produced by Norman Petty`s studios in Clovis, New Mexico. Among the songs they recorded , was a lively version of "That'll Be the Day". The record hit the charts in September of 1957.
The group continued their success with songs like "Oh Boy", or "Peggy Sue". This songs became extremely popular especially among teenagers.
In March of 1958, they toured Great Britain and eventually became more popular there than in the USA but in the fall of 1958 he split with the Crickets and Norman Petty because he felt that the band could produce their own music. In the same year he also married Maria Elena Santiago, a receptionist for a New York City music publisher. After a short honeymoon, the couple returned to Lubbock,
Holly's
home town and later they moved to New York where he performed with a new group of musicians.
In 1959, as a part of a rock show,
Holly
toured with Ritchie Valens and "The Big Bopper", J.P. Richardson. They began riding from performance to performance in busses, which kept breaking down. One day, after a concert at the Surf Ballroom in Clear Lake, Iowa,
Holly
chartered a small plane to get the musicians to the next town. He had hoped to get them there with extra time to rest. On the morning of February 3rd, the plane carrying
Holly
( only at the age of 22), Valens and Richardson took of from Mason City, Iowa. Sadly the plane crashed after travelling eight miles, and everyone on board was killed.
That was the end of a great musician but the beginning of a legend.
Dirk Clark once said: "Elvis may have been "The King" of Rock and Roll. But
Buddy Holly
was, unquestinable, The Father of Rock and Roll Music!!!!
2.My definiton of "the
American Dream
"
For me the
American Dream
is not only the phrase: " from a dishwasher to a millionaire", it is the will to get rich, become successful and popular. Also it is the right to be free in personal and religious way, to do what everyone want on his own. And for this rights and aims you have to fight and work. Than everyone with a little qualification can fulfil his own personal
"American Dream
"!
3.
Buddy
Holy in
connection
with the
"American Dream
"
At first I want to quote a
Holly
Biographer called John Goldrosen:
"Buddy Holly
's life was an enactment of the
American Dream
and his music mirrored his spirit. What we long for, we never quite obtain, and yet we keep searching; and if we have reason to be sure of the outcome, we cling to our faith that the effort will not go unrewarded."
I think for
Buddy Holly the American Dream
became partly true.
He did what he liked best, he played music and he had the possibility to earn money, a lot of money with his hobby, he had, since he was a young boy!
It was not the fact that he had had a bad childhood, it is not really true that he became a millionaire after he was a dishwasher, but he worked hard and established his priorities(you especially can see this in looking to the fact, that he stopped playing in his band). He knew what he wanted and what to do to reach his aims.
With his music he created a new style of music and became a legent, he still makes people happy and I think this is what he wanted to do, making people happy. This aim was reached by him.
In my opinion
Holly
had not the bad life. His parents supported him as well as they could, he had a lovely wife, which was pregnant at the moment of his death, he had money and success.
But his life came to a tragic end. I have found nobody who knows what he wanted to do, what unfulfilled
dreams
he had by his accident. So it is possible, that his personal
"American Dream
" was not reached totally.
But at least I think, that
Buddy Holly
`s
dreams
came true.He had the qualifications and had everything, a human wants.So the
dreams
of getting rich, becoming popular and having freedom in his family were translated into action even though a short time of his life.
Words: 1086
Buddy Holly
and the
American Dream
Stephanie Schmitz
FGW01-3
Seite 1 von 3
Inhalt
Als erstes kurze Einführung warum ich Buddy Holly gewählt habe, dann folgte eine Biographie, danach eine kurze Zusammenfassung was der Americanischen Traums (American Dream) beinhaltet und als letztes in welcher beziehung Buddy Holly zu ihm stand. (1100 Wörter)
Hochgeladen
von unbekannt
1 weitere Dokumente zum Thema "Biography"

562 Diskussionen zum Thema im Forum
Wenn du dieses Dokument verwendest, zitiere es bitte als: "Buddy Holly in connection to the "American Dream"", https://e-hausaufgaben.de/Hausaufgaben/D1010-Buddy-Holly-American-Aream-Buddy.php, Abgerufen 29.09.2022 22:30 Uhr

Es handelt sich hier um einen fremden, nutzergenerierten Inhalt für den keine Haftung übernommen wird.